The sweatshirts still remain one of the most useful apparel in any ladies' wardrobe and it's also a stylish way to fend off the cold. We all love sweatshirts for their comfort, cozy, and fashionable. When the weather turns chilly, a chic sweatshirt is one of the best clothing to keep you warm.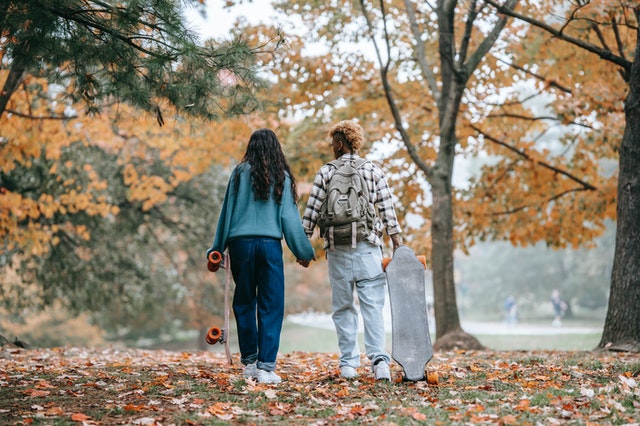 There are all kinds of sweatshirts available these days, so we've tried to include a variety of styles in our list of best sweatshirts for fall and pre-winter.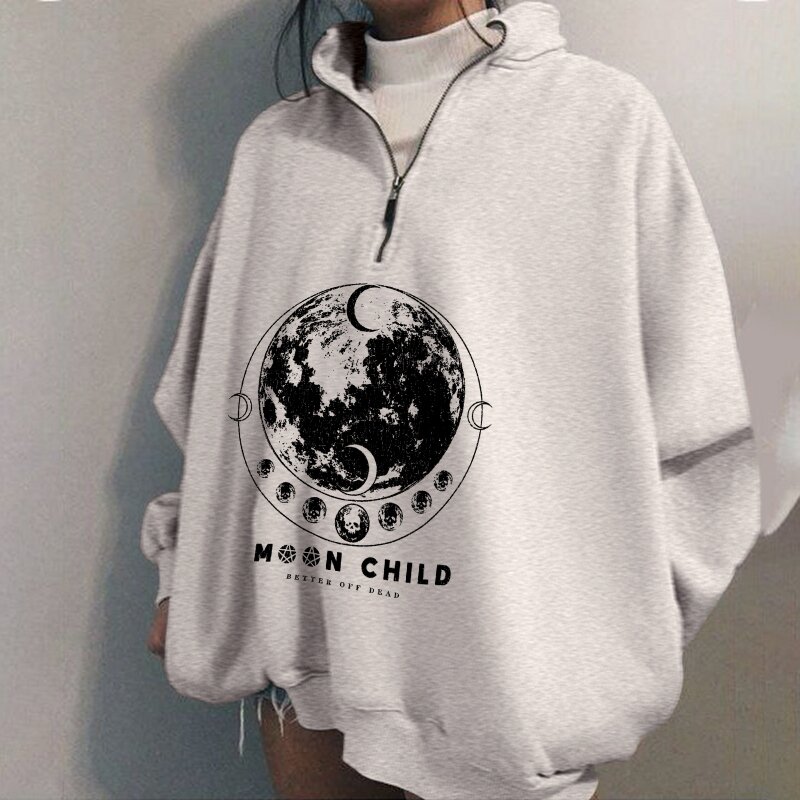 I don't know if you've noticed, but half-zip women's sweatshirts are making a big splash this year and they're incredibly popular, especially when interpreted in a vintage style. This Moon Child Planets Printed Half-zip Trendy Women's Sweatshirt not only breaks the rules of everyday wear but offers a chic feeling, whether worn alone or paired with other clothes.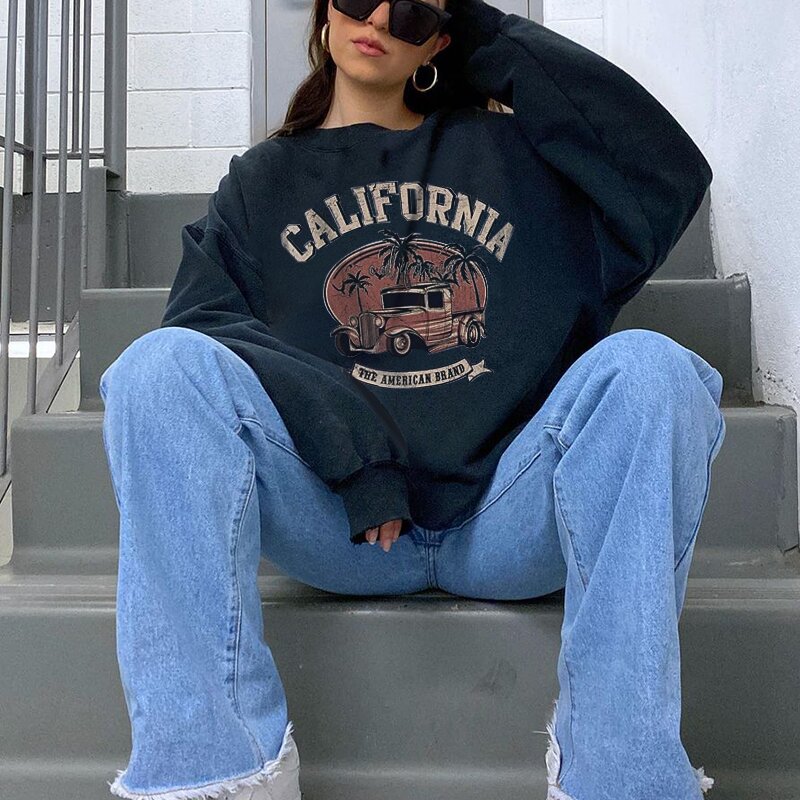 If you want to go for American vintage street style, this Retro Car California The American Brand Printed Sweatshirt is the one for you. The retro yet casual print is the highlight of the design, which is cute and has a street feel to it.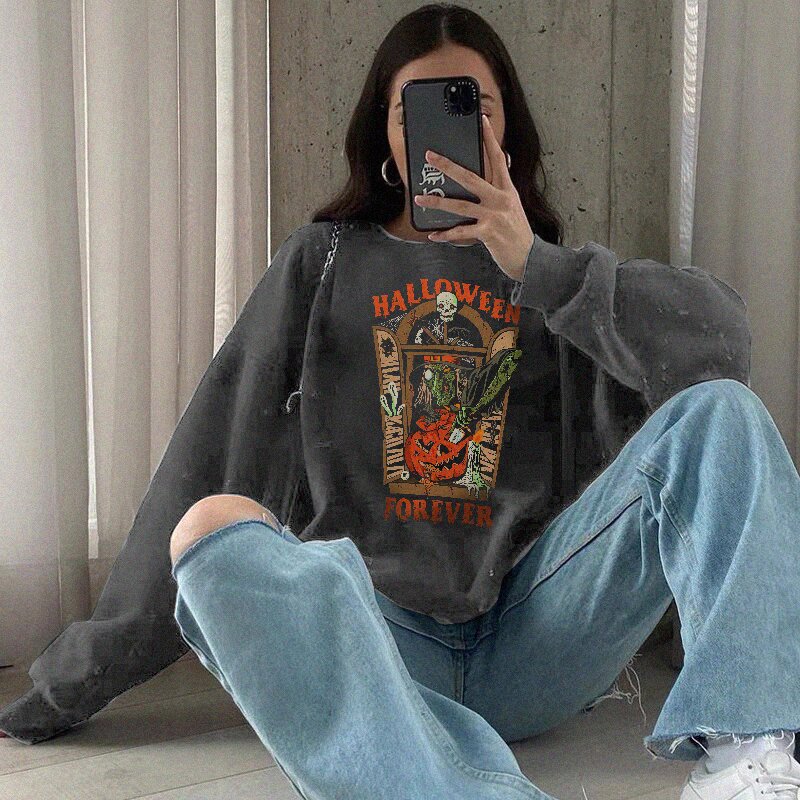 Still struggling with your last-minute Halloween costumes? Maybe try something a little different this year! This Halloween Forever Printed Women Sweatshirt is the ultimate fall collection. You can use it as a daily outfit, which is the best way to get into the spirit of Halloween.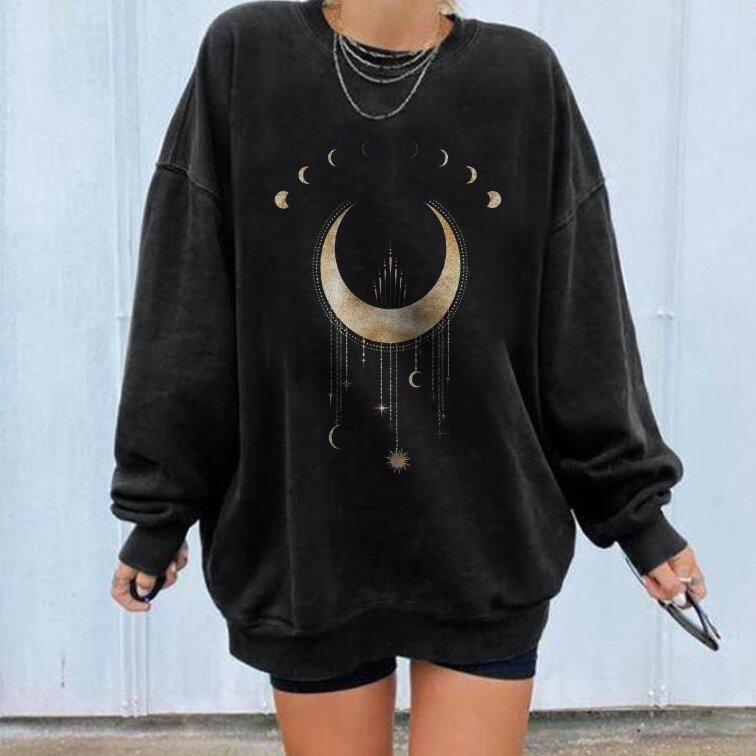 As the staple of the wardrobe, nothing compares to the look and feel of a casual black sweatshirt. comfort is important no matter what time of year it is, this mysterious sun moon loose sweatshirt is made of cotton and still looks stylish.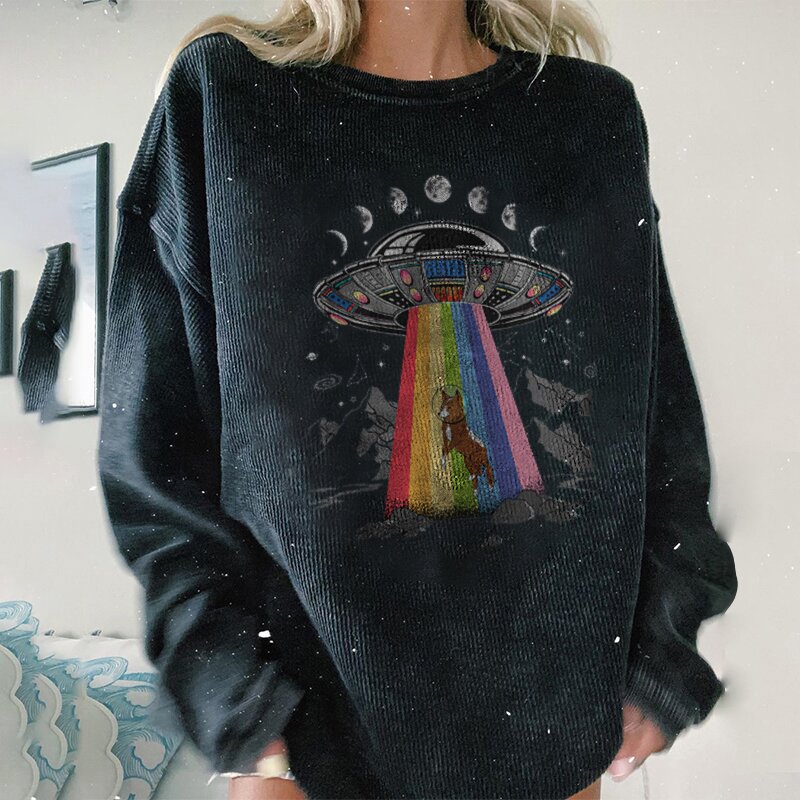 Do you believe in aliens? Neojana consistently offers a full range of options for whatever, whenever. Our designer loved the idea of fantasizing. And this Moon UFO Dog Print Sweatshirt, in particular, will characteristically work for whatever, whenever.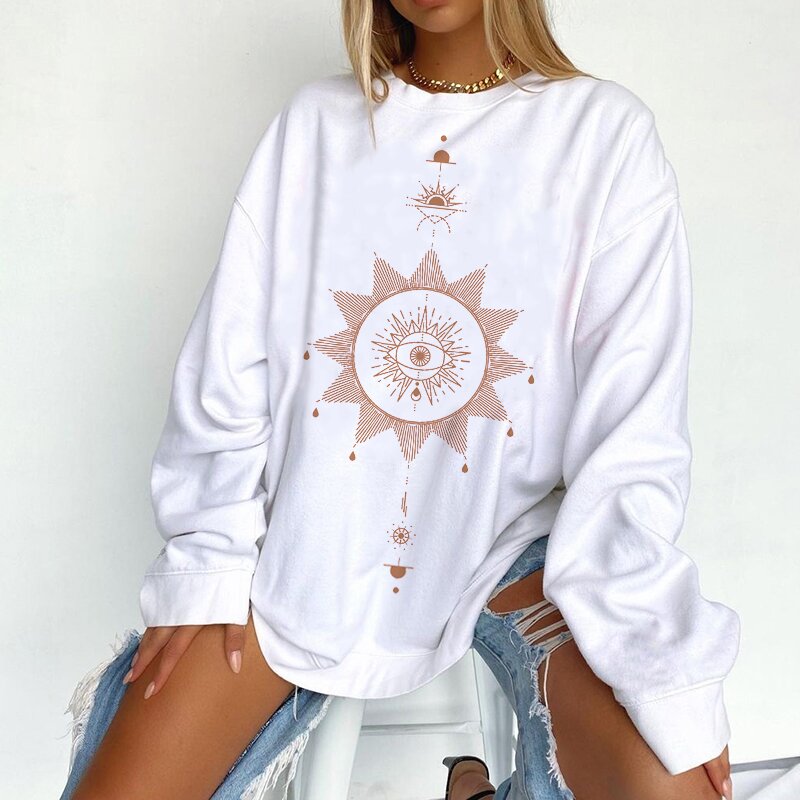 How to describe a winter wardrobe without white sweatshirts in one word? Boring. This Sun patterns printed sweatshirt is a nice, soft, and comfy mid-weight piece, perfect for everyday wear and cozy for those cold nights.
A Buying Guide For You
Above is our list of trendy sweatshirts for you to see if they meet your requirements. You will get comfortable sweatshirts for winter as per your choice. For more stylish clothing for women please check our website, Neojana is ready to give your wardrobe a new vibrant vibe.